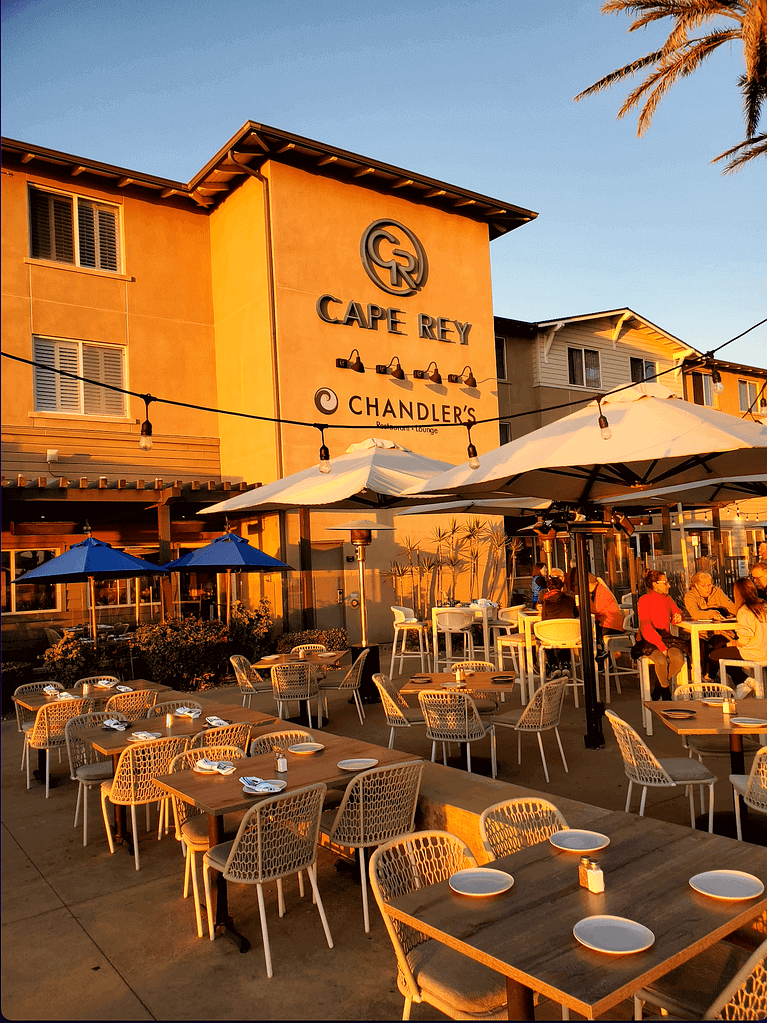 When looking for the perfect California getaway, make sure you stay at the Cape Rey in Carlsbad. They truly have something special to enjoy, with the best sunset views for miles and miles to see. We stayed at @capereycarlsbad for a Thanksgiving getaway to visit family. We had plans on Thanksgiving, but I loved that hotel put on a huge Thanksgiving feast for its guests at the fantastic Chandler's Oceanfront Dining at the hotel. They offer coastal cuisine with indoor and outdoor seating.  There is not a bad seat in the house, and the ocean views are spectacular!  We enjoyed many meals here, and they have the best happy hour food and spirits! Let's just say I'm obsessed with the crab cake sliders and tuna poke!
Our stay was just perfect!  We went for bike rides, stayed and played at the pool, enjoyed the occasional workout in the state-of-the-art gym, and witnessed the most spectacular sunsets!
The Cape Rey has a special and intimate event and meeting space. You can host your event, which overlooks the sea or choose an indoor meeting venue, including a ballroom for 650 guests and their 10-seat Osprey room.
Downtown Carlsbad is just four miles from the hotel, and there is plenty to see and do in this beautiful beach town. Did I mention the beautiful Ocean Crest Spa?  Their outdoor relaxation brings in all the perfect elements. It's the ideal self-care treat! They accept Spafinder gift certificates too! So check out the excellent Cape Rey at Carlsbad Beach for your next adventure.  You can inquire here @capereycarlsbad
#capereycarlsbad #traveler #traveling #getaway #happiness #vacation #spagirl #spafinder